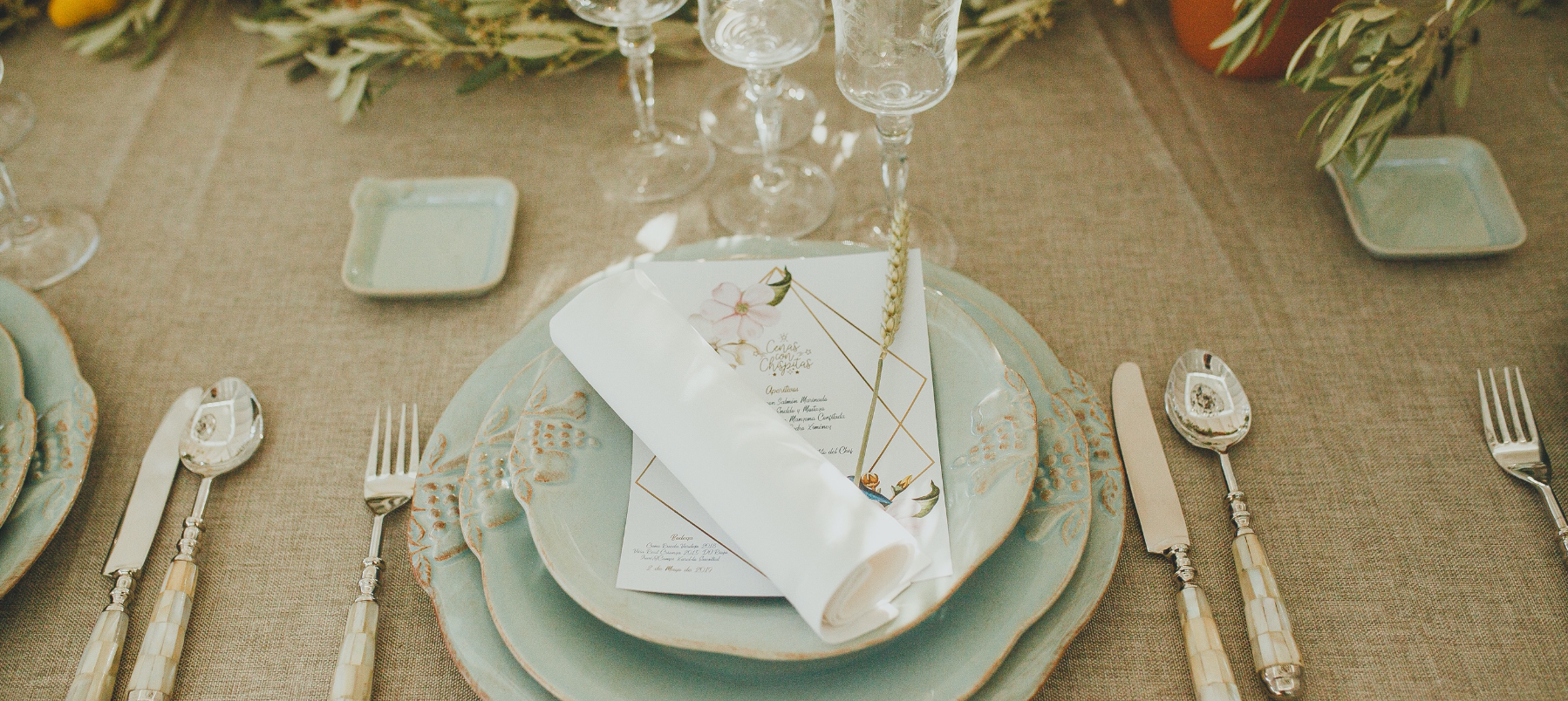 Menu Events
Weddings
We offer you different environments to celebrate your marriage, outside or inside ourpergola, whether by day or by night.
We have our own kitchen that is characterized by its variety and careful presentation, both in snacks and in the main courses.
Our main priority is to offer a service based on fresh products with the highest quality.
All of them made with the greatest care instantly.
Based on traditional Mediterranean cuisine with new concepts from the creator that will enchant and surprised at the same time.
We also have several different proposals for special menu requirements (such as intolerances, allergies, vegan menu…)
Ask for our cocktail menus and mix menus! Any suggestion you want to add is possible!
See Menu
Restaurante
&
Snack
-
Bar
Our restaurant has an indoor lounge with fireplace, a summer terrace by the pool and a bar-cafeteria.
We have a magnificent menu with multiple specialties of Mediterranean and international food, from a succulent breakfast, snacks, to a dinner in a select environment. It is known for its quality in both the service and the raw materials it uses.
See Menu
COMMUNIONS
AND
BAPTISMS:
Throughout the year, you can enjoy of a magnificent event outdoors and without forgetting that all this are nestled in an incomparable setting of an Andalusian Cotagge.
We advise you at all times, from the menu selection to the smallest details. Our extensive experience and staff will make your celebration a reality, just as you would have imagined.
See Menu
EVENTS
Our club put at your service spectacular tropical gardens with ponds and diverse vegetation, which provide an ideal environment where you can enjoy this unforgettable date with your relatives and friends.
The Lew Hoad Tennis and Paddle Club has its own catering team. You can taste our specialities in our different spaces outdoors or inside our restaurant.
We offer four different environments: the restaurant with a capacity of 110 guests, the pool with a capacity of 200 guests, our air-conditioned pergola with a capacity of 200 guests and the Lew Hoad garden with a capacity of 400 guests.
See Menu
"
Opinions - Couples
Thank you Nuria, Alberto and all the team members for making our wedding one of the best moments of our life [August 10, 2019]. It was wonderful how with your collaboration we could have a simply precise event, from the beginning with the preparations [Invitations advice, follow-up for everything, etc ...] Until the day of the celebration which was full of great and emotional moments. Between the beauty of the place and the people who make up the team was a job and a perfect day. I could simply be praising the Lew Hoad to Nuria and Alberto for their professionalism and kindness and the rest of the staff without rest. With all my heart from Gorka and Christian, thank you very much for everything. A hug
Gorka Ipenza
Wedding
Opinion - Couples
There are no words to describe our wedding day. Feel proud of your work, because you cannot do better what you do. We place the confidence of celebrating something so special with the certainty that everything would be perfect, and ... you have far exceeded our expectations and that of our family. A thousand million thanks to the whole team for your professionalism and closeness and for solving small setbacks almost magically (I had never seen a GPS so effective via telephone). Especially Nuria for taking care of the smallest detail and for putting up with the heaviest boyfriend ever seen. Alberto and Carlos for coordinating everything and everything was on wheels.
Patricia y Josema
Wedding
Opinion couples
We are Fran and Naomi, we got married on May 19, 2018 and celebrated at the Lew Hoad Tennis Club. If all the successes of our life are like these, we have it full of successes. Not only did we have a good time, but everything around us was beyond what we had imagined and lost, corners full of magic and charm that wrapped in laughter, music and exceptional food, made this night a magical night that We will carry in our memory forever. Thank you very much Nuria for your professionalism, advice and be attentive at all times. Thanks to Alberto and Carlos for the entire organization, attention and availability. Our congratulations to all the club staff for the service they provided, and a wave to the chefs, a delight to the palate, all delicious, well presented and service at its point. It only remains to thank you again in capital letters, because you have really made it a magical night for us. A hug
Fran y Noemí
Wedding
It seems that you haven't connected with your Instagram account